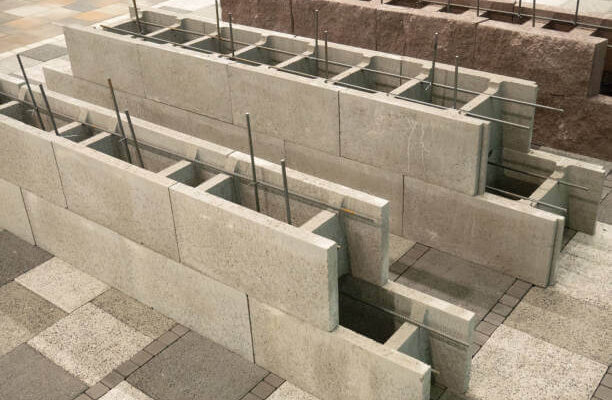 One of the smartest options for your countertops and floors and concrete pads. You can take the overall feel of your home to the next level when you go for concrete diamond polished pads. The main advantages of polished floors are that they are durable, beautiful, and easy to clean and maintain. However, this is just the beginning of the benefits that these concrete pads offer. Concrete diamond polishing pads will generate an attractive, durable, non-skid, glossy, and smooth look concrete floor whether your floor is old or new. You can use concrete pads for manufacturing facilities, offices, schools, warehouses, and retail stores. Most people like to go for concrete diamond polished pads because they produce a beautiful, clean, and low-maintenance surface. You will put a lot of trouble off your shoulders once you choose these concrete pads.
The number of building owners, contractors, and architects who are turning to concrete polishing pads has been on the rise. It is one of the best solutions to the problems you have with your concrete floors. Polished concrete pads have several distinct benefits over other construction materials. We can confidently say that these concrete pads have a long list of benefits. These include;
Ultimate Sheen
---
Diamond polished concrete pads will deliver the look you exactly want from a highly reflective appearance that is almost wet to a soft sheen. However, when we talk about a wet appearance, we don't mean that these floors are slippery. These floors are slip-resistant and hence safe.
Non-Skid
---
When you use diamond pads to polish your concrete, you will create a dense and abrasion-resistant surface. Besides, polished concrete is reflective and will tend to brighten your space. These floors are less slippery than normal ones and floors that are polished to a grit level of 33000 will be less slippery than concrete-sealed floors.
Ease of Maintenance
---
Maintaining and cleaning polished floors is not only economical but also simple. The process involves light cleaning on a daily basis. The dry concrete pads will protect against the absorption of oil and other contaminants. It can also resist tire marks from traffic to form trucks.
Economy
---
The initial cost of polishing is normally lower in comparison to the other floor coverings. It also has low maintenance costs with less wear on consumables and cleaning equipment. You will spend a fraction of the cost that you will use in maintaining carpet and tile floors.
Allergen Free and Durable
---
Polished concrete pads offer more distinctive advantages over carpets because they are allergen-free and durable. Carpets can absorb a lot of dust mites among other interior undesirables. On the other hand, concrete pads provide an easy-to-clean and smooth surface. Unlike other soft materials like linoleum and hardwood floors, these surfaces will not chip or dent.
Do your homework well and inspect some of the floors that have been around for several years. Check whether the floors look worse or better from the initial installation day. looking at the photos of concrete pads from a contractor is not reason enough to hire their services. Ask for locations of their work and visit the projects in person. It is the best way to judge the work of a contractor.
One of the brands that offer the best concrete pads is Palm Beach County Concrete Contractors. Maybe an eco-friendly floor is just waiting for a polish under the carpet. Your countertop may also belong for the day it will get a concrete countertop. You will be surprised how concrete pads can turn around the look of your precious surfaces. It is one of the best ways to add beauty to your living or working environment.
Here is a list of our services you can get at Palm Beach County Concrete Contractors:
Here are our additional services throughout Palm Beach County