Affordable Concrete Fountains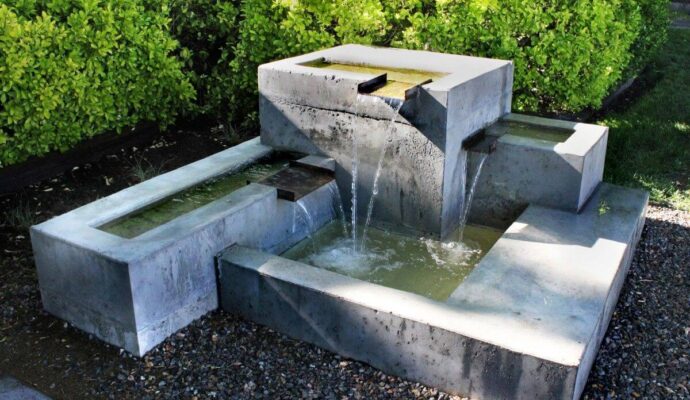 Concrete fountains offer an attractive way of adding beauty to both public and private places. Some of the top places to install concrete fountains include the home, restaurants, parks, offices, and any other commercial setting. The most important thing is to get a professional who will deliver the most beautiful designs of concrete fountains. The best starting place for this kind of work is the Palm Beach County Concrete Contractors The company has highly skilled artists to help you design the concrete fountains. You can get virtually any design that will make your dream environment come true.
Apart from enhancing the look of your place, concrete fountains also add to the value of the place. Fountains are highly eye-catching due to the soothing sound that the delightful sight of water makes. You can be sure that you will be having a soothing environment in your home. Concrete fountains make the best outdoor art of any other structure or sculpture because they have a relaxing nature. The market has a long list of concrete fountains designs. You need to get something that will suit your ambiance seamlessly.
You can also find different materials for making fountains. However, concrete remains to be a top choice for making these beautiful structures. One of the reasons is the versatile nature of concrete. You can shape this material into virtually any design.
The other thing you need to understand is that fountains are outdoor additions to your residential or commercial place. Therefore, you need a material that can withstand harsh weather conditions. Concrete is porous but with the right treatment, you will make it waterproof. Concrete fountains are long-lasting and beautiful hence giving you value for your money.
Nowadays, most business entities prefer to include concrete fountains in their premises. In most cases, you will get these fountains at the reception in the lobby to draw attention to the products and services or logo of the brand. Commercial concrete foundations are unique decorative art pieces that attract people and put them in a serene mood.
You can find fountains in a broad range of materials. Artists can make them from concrete, fiberglass, slate, stone, and many more with metallic trimmings. Each of them has its own strength and weaknesses. Fiberglass fountains are popular in most places because it is easy to maintain them both indoors and outdoors. However, you should be prepared to pay a large sum of money to get these pieces. It is better to go for concrete fountains as they are cheaper, highly attractive, and durable.
However, you need professional installation and maintenance of concrete fountains if you want to get the best from these space additions. You will need complex pumping to make sure that the fountains are working properly. It is not one of the tasks that you are going to add to your DIY list.
Concrete fountains can be so dramatic in large public places such as conference rooms, restaurants, and parks. To be specific, tiered fountains work so well in parks. When dealing with business complexes, people often use aerators because they can create several effects hence making great commercial fountains.
A few online retailers offer a wide range of concrete fountains from different brands. However, Palm Beach County Concrete Contractors is the top choice when shopping for concrete fountains. You will get everything from floor fountains to freestanding floor fountains, or wall fountains. Apart from giving your indoor and outdoor space a great look, concrete fountains also come with health benefits because they make the air around them humid hence making it more clean, fresh, and healthy.
The next benefit of concrete fountains is the fact that they make your commercial place appear more successful and upscale hence making a clear statement about your brand. Most enterprises use fountains to divide the far privacy from their office space. Wall fountains do an exemplary job in the creation of private spaces without having to add a wall. The sound of water will also drive away from the sound of multiple conversations. The secret is making sure that you invest in a high-quality concrete fountain.
You can customize concrete fountains to suit your unique needs. For instance, in an amusement park, you can go for a fun theme. A posh hotel can choose a stylish and elegant design. Hospitals prefer a minimalist clean design while homeowners would like a soothing and welcoming theme. You can customize concrete fountains with the logo of your brand so as to create several effects that attract guests and visitors.
Here is a list of our services you can get at Palm Beach County Concrete Contractors:
Here are our additional services throughout Palm Beach County