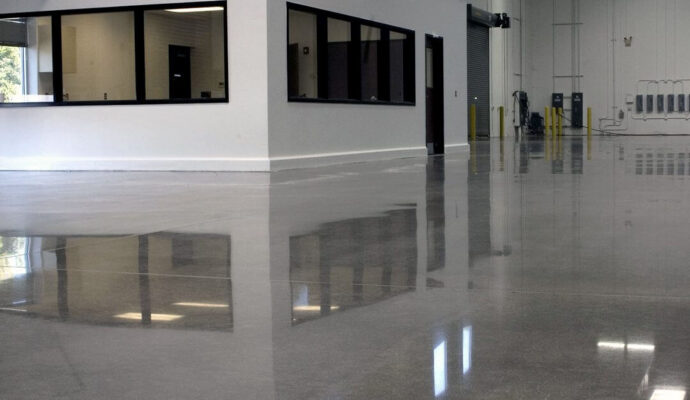 In case you have looked outside the window at the dark, cracked, and stained driveway and sworn to replace them one day, this article is the best for you. You may also visit https://www.palmbeachcustomconcrete.com/ to get the right advice and expertise for your project. Many people always think that the solution for damaged concrete is removal and replacement. It is crucial to know that there is an option for the decorative Concrete Overlay.
These overlays come in a lot of fashions and forms and have diverse terminologies depending on the contractor. It may also be called concrete resurfacing, decorative concrete, or concrete coatings, all of which refer to the same thing. The diverse applications which can undergo installation have a wide range that includes splatter textures, stamped overlays, slate textures, urethane coatings, and micro-topping.
Being a consumer with education may assist you to choose the right one when getting bids for the job. Ask the contractor how he plans to prepare the surface and the equipment type he has to do the task. Also, find out the product he will have to use for the job. It is crucial to ask for insurance liability, business license number, and any other paperwork.
The decorative concrete overlay is a means that is cost-effective for beautifying your damaged concrete. The textures and designs achieved can transform your ordinary content into a very beautiful floor.
If you desire a brand-new look at a reasonable price, this overlay will just be your right fit. Look for the right contractor and become a consumer that is educated.
Regardless of the coating or concrete overlay type you choose for installation, the most crucial aspect is the phase of preparation. These products have hybrid polymers with a strong bond when applied to a prepared substrate. It means that the surface has to be cleaned well and washed with pressure. Additionally, surface grinding and acid etch have to be performed depending on the specifications of the manufacturer and the used product. This critical process opens concrete pores which allow the overlay to grab hold and seep. If the previous coating is not eliminated or the process is negated before application, the overlay will continuously fail.
Here is a list of our services you can get at Palm Beach County Concrete Contractors:
Here are our additional services throughout Palm Beach County