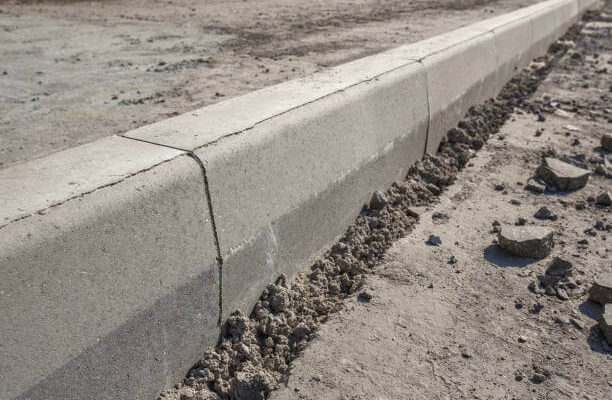 One of the best ways to improve your landscape is through concrete curbing. You can use it in both your commercial and residential places. The number of people who have been doing stone or concrete curbing in the United States has been on the rise. Solid borders or curbing can surround your water features, gardens, and other landscaping elements. It can deliver a brand-new look to your lawn without having to go through additional costs. You will discover that your yard will have a streamlined and sophisticated look after investing in new concrete curbing. In this article, we will look at some of the benefits you stand to get from concrete curbing. The best brand to help you with this project is Palm Beach County Concrete Contractors.
Better Curb Appeal
---
You will learn the importance of curb appeal when you try to sell or list your property. Properties with excellent curb appeal have attractive, simple, and streamlined exteriors and landscaping. You can get a buyer for these properties with a lot of ease. Some simple works like concrete curbing can show a high level of recognition to your home. 
Your landscaping options will become limited in the absence of concrete curbing. Some people don't have borders between the landscape (such as potting or mulch) and the adjacent sidewalk and surrounding grass which can create an unfinished look that may turn off potential customers. Other property owners may have a thin metallic border to hold the mulch. With time the edge may become pitted and scratched by weed eater string and lawnmower blades which may render it less attractive. The changes in the ground that cause erosion, flooding, or natural settling of soil can also shift these thin borders and fall or become uneven over time.
The best solution is to install stone or concrete curbing. It will help you in creating a seamless appearance that is more aesthetically pleasing than all the other options. Concrete curbing is low-maintenance and streamlined landscaping that will catch the eyes of the buyer and entice them to move closer. It can make up for some of the disqualifying features on your property.
Improvement in Value
---
Apart from making your home easy to sell when the right time comes, concrete curbing will also increase the paper value of your property even if you don't intend to sell it. The exercise can enhance your ability to qualify for refinancing. Therefore, you will get the cash that you require to perform other home improvement projects without eating up your savings or taking high-interest rate loans.
Reducing Lawn Maintenance
---
One key benefit of concrete curbing is the subsequent reduction in weeds. Having a solid border between your garden and grass will block grass and other unwanted intruders from penetrating their roots where they should not. Therefore, it will be easy to trim tall grass or weeds that make their way through this barricade.
Concrete curbing is designed to stand up to any harsh elements like the abuse from the lawnmower. The structure will remain strong even if it comes to direct contact with these sharp blades. Therefore, you can weed or mow on it directly hence maintaining a lawn that has a trim and neat look for your garden and yard.  There is no doubt that concrete curbing will enhance the appearance and value of your home. It will also save you a lot of time on garden and lawn work. The most important thing is to get a reliable contractor like Palm Beach County Concrete Contractors to help you work on this project.
Here is a list of our services you can get at Palm Beach County Concrete Contractors:
Here are our additional services throughout Palm Beach County