Affordable Decorative Concrete Flooring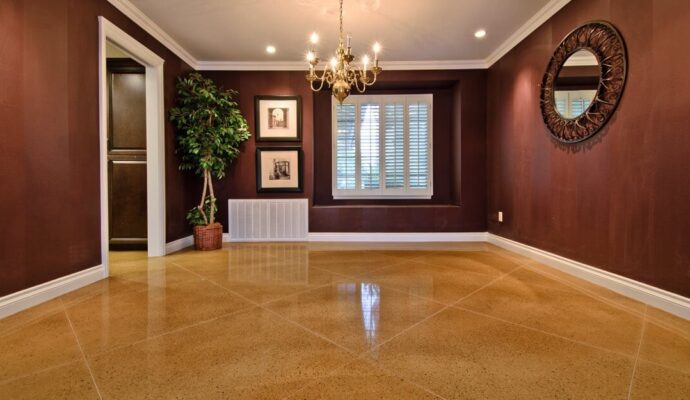 When you use carpets on your floor or use tiles, there are always stains and chippings. It is the major flooring complaint that most people are handling these two pieces of equipment in their home find. Many designers have put into consideration flair and sophisticated flooring options. The flooring that most people find appealing is the one that is durable and appealing to the eyes. Beautiful concrete flooring is the new trend in town as it is even more attractive and very stylish.
Despite the fact beautiful concrete floors are accessible, one should always decide on which option will best suit their interest. It is because these floors have several designs and colors and therefore choosing the one that will match your home, restaurant, business place or office is necessary. What is it you should always consider when selecting the kind of decorative flooring you are going to use?
Durability
---
In most cases, you will find cracks appearing .though, as per many individuals the rustic look is always better since it can stain the surface exposing the cracks. Since the breaks are still annoying, then finding a remedy to this is usually the best opinion. Therefore applying micro-toppings will give you a wide range of decorative treatments that you can choose from to save the situation.
Dampness and coldness
---
Solid floors are usually cold, but this is not the case with natural stones or ceramic tile surfaces. The great advantage the concrete floors tend to offer is that they help in storing and radiating heat and thus during the winter you can still keep your feet warm. This kind of flooring usually remains dry unless the installation is done poorly or the building was on a grab and the drainage fixing was incorrect.
Hardness
---
These kinds of materials are usually hard; this makes them even more durable and also resistant to abrasion. When you are walking on it, you won't have as much give. The flooring is usually suitable in the commercial sectors and areas of heavy traffic as this will be able to accommodate all types of equipment without cracking. To provide more cushioning then using rugs could help.
Cost
---
Using concrete floors is usually an economical alternative as compared to other floorings. There are always some cheap options available, but then you can find them in duplicates that won't last long. Therefore using concrete floors will give you a long-lasting look that is pleasing when you compare it with carpets, wood, and vinyl tiles.
Maintenance
---
This type of covering is always easy to maintain as you keep it in good shape. The amount of care you will always provide on this flooring system mainly depends on the amount of traffic that the area is getting. If you use this flooring in your home then you will only need to sweep and use a rag to mob on most occasions. This area will always remain neat and clean, so to add to its beauty you can still use high-quality wax as this will provide more resistance.
Regardless of the above factors, there are also some factors you should bear in mind .you can talk to dealers like those in Palm Beach County Concrete Contractors who can help you in finding the best deals. Did you know that every corner of your house or commercial space could be warmer, brighter, and even more enjoyable when you use concrete flooring? Therefore by combining decorative concrete flooring with your furniture and accessories you can give your home, office, and restaurant an excellent feeling of a brand new place. Thus using decorative concrete flooring will always give your home that bright look you have ever wanted.
Here is a list of our services you can get at Palm Beach County Concrete Contractors:
Here are our additional services throughout Palm Beach County