Affordable Polished Concrete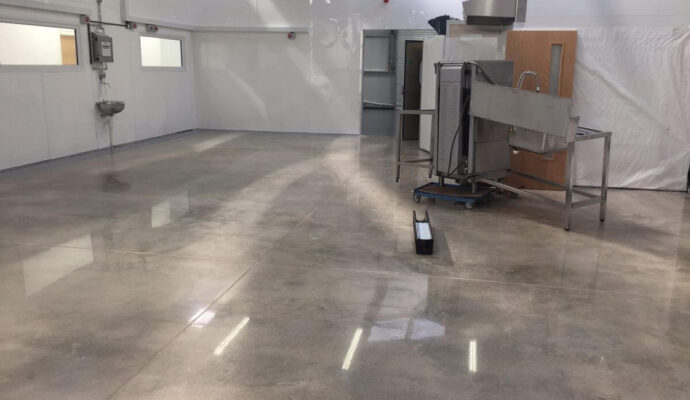 In most residential homes people have opted to use polished concrete floors as they have commercial spaces and also have long consigned finishing basements. In recent times, staining and sealing concrete has led to a rise in aesthetic value making it more competitive with other stone floors such as slate, granite, and marble. The many benefits, the polished floors have give an upper hand to those building homes and those carrying out renovations. What are thus the advantages you can get from building your homes or adding to your existing homes polishing concretes?
Maintaining polished concrete is easier
---
When it comes to using other floors, this can be a bit hectic. Just like the case, you use marble flooring you need special cleaners and are prone to scuffing, which needs special attention, floorboards need waxing, carpets need vacuuming, and the traditional floors need some vigorous cleanup necessities. But when it comes to decks that have polished concrete, they are usually resistant to stains and scuffs; you can mob them when necessary .this eventually saves you your time, costs, and labor.
Floors made of concrete are durable
---
When you use appropriately treated concrete floors, and then the time the level lasts is extended .according to houzz.com a properly treated concrete floor can last for more than 100 years. Commercial interest individuals utilizing this type of story in high-traffic areas, retail locations, and showrooms find it to be the best. This is mainly because concrete will allow the floor to breathe making it not susceptible to rot issues and moisture that leads to fungi growth.
Polished floors are sustainable
---
People have turned to environmentally sustainable building homes. Such people are among the first to embrace the use of concrete flooring .compared to sealed concrete which has a low environmental impact polished floors tend to ensure that you get quality air in the house. In the case you build your home upon an existing concrete slab, to eliminate the need of adding environmentally costly flooring materials you can sand and seal the concrete. Usually, the compounds you use in sanding and finishing concrete floors are typically low in volatile organic compounds which tend to be environmental pollutants affecting people's health.
Treated concrete offers great value
---
Concrete is among the least expensive flooring option currently available, in addition to being incredibly sustainable. Since most homes are people-built houses on slabs, concrete only comes in just as a pre-installation .people will then add carpets, vinyl, tiles, or timber over it to add some more beauty. 
In terms of the initial outlay, you will always find that concrete is the second layer after the bare earth. When you have reflective surfaces, you make polished concrete, this help in reducing the cost of interior lighting. During summer it will always be cool reducing the expenses a household could spend on purchasing cooling apparatus.
Concrete is very versatile
---
Those who wish to avoid the issue of wet floors always tend to associate themselves with polished concrete which has penetrating sealers made of silicon. Those who use wooden planks that have salvage adding concrete could help stamp to mimic them making them resemble slate tiles. When you stain concrete then you can achieve a marble-like effect or any color you imagine .before you treat the concrete then you can ground it to the level of aggregate exposure that you desire this will give you a look that is textured making it look even more unique.
The health benefits
---
Polished concrete is usually seamless, and leaves no place for dust mites to expose and gather the bacteria that trap between tiles and floorboards. Whenever you want to create flooring that is an allergy-free environment, the polished floor is the best. More often household dust and dust mites cause allergies leading to the problem of respiratory.
In every home, you will always find concrete pre-installed in a properly polished and sealed manner. More so, it is one of the most environmentally sustainable options you can use for available flooring. Also, it is more durable and versatile with the least expensive on materials. Due to the enormous advantages that concrete floors provide to their users, most savvy renovators and home builders are recognizing their importance and utilizing them to the maximum. Therefore, in case, you need some home renovations with concrete, or you want to build a home you can visit Palm Beach County Concrete Contractors to have your deal right.
Here is a list of our services you can get at Palm Beach County Concrete Contractors:
Here are our additional services throughout Palm Beach County