Home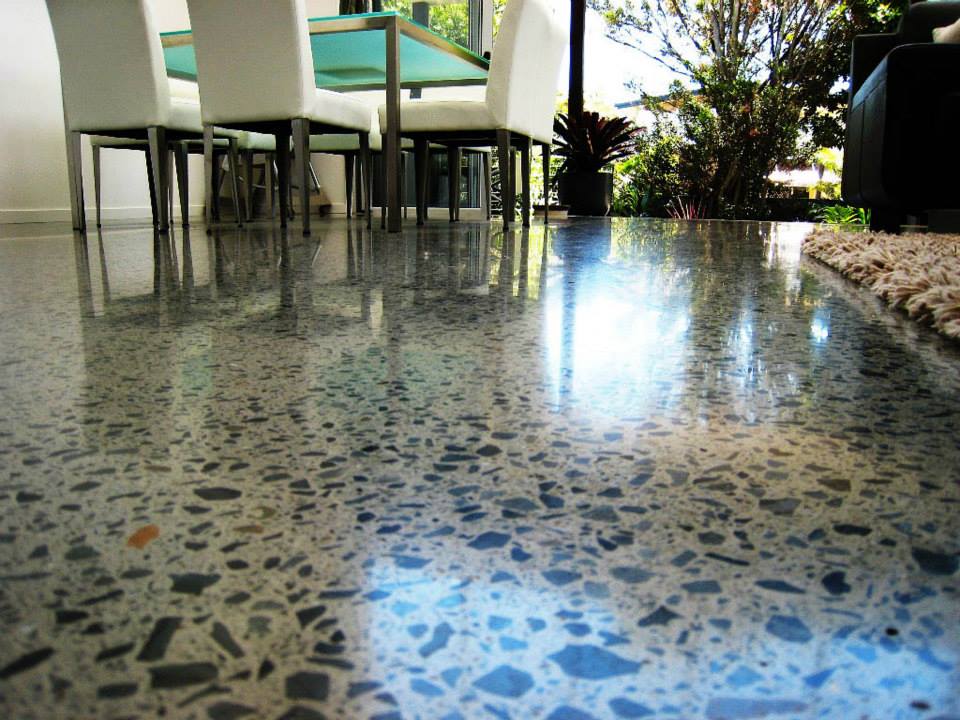 Palm Beach Custom Concrete Contractors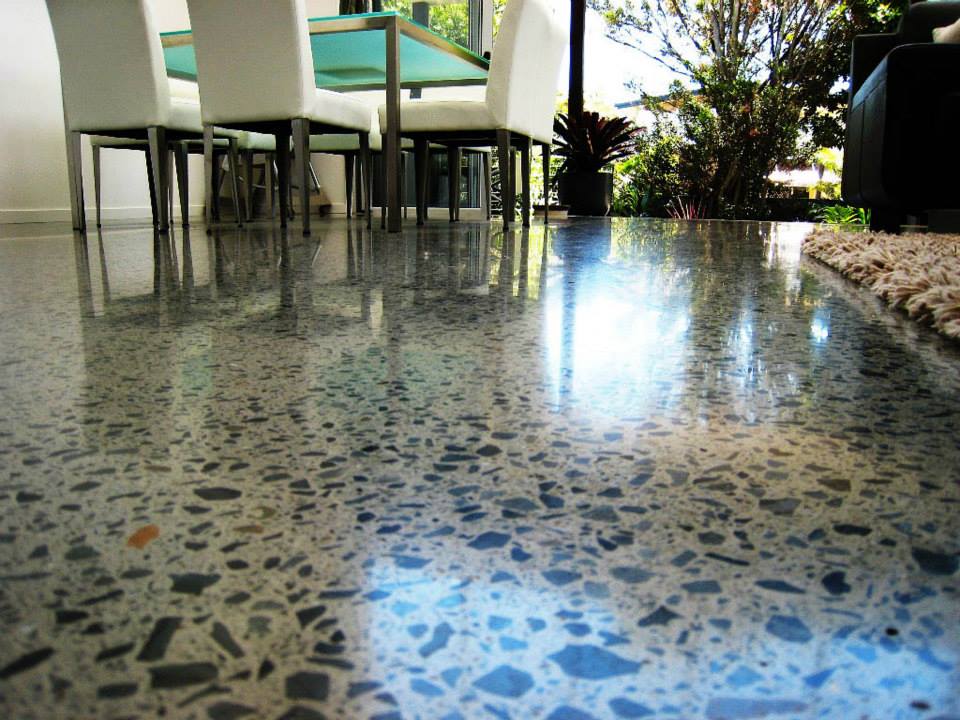 Palm Beach concrete contractors are a group of contractors that provide solutions to what you need in concrete sector and deals. We provide concrete services and solutions to both the homes and business based customers.
At Palm Beach contractors, we deal in:
Driveway repair

Patio resurfacing

Concrete retaining walls

Concrete fire pits

Epoxy floor system

Pool deck resurfacing

Acid stained concrete

Polished concrete

Sealed concrete

Stamped concrete

Concrete overlay

Metallic epoxy

Concrete driveways.
Do you need residential or business and enterprise concrete deals? Well, Palm Beach concrete contractors are here for you. We are the best here at Palm Beach county hence, the best short you will ever have for your concrete problem. We will make sure that your needs are met and that you are satisfied with our services.
We offer quality concrete deals and solutions to our customers and our professionals are highly trained. We promise to produce the best results that you will love. Our customer satisfaction is our priority.
When people imagine of their floors, countertops driveways and pool decks, the first thing that comes into their mind is Palm Beach custom contractors. This is because we have been dealing with clients' problems involving concrete here at Palm Beach and the outcome has always been amazing and impressive. We also have a record track of good work in all concrete deals that we have ever closed. We, therefore, welcome you to join us and let us do a splendid work for you. Our customers' needs are the most important thing that we look for and we value our customers.

Why work with Palm Beach custom concrete contractors
Our team of contractors are always competent and will provide you with the best concrete services that you will need.
We are also legit contractors since we are licensed and we are always looking forward to making sure that our customers' needs are fully met.
We always do the best we can to make sure that our customers are satisfied and that their needs are met fully.
We are also an affordable group of contractors'.Therefore, we provide services according to the finances that you have. by this I mean, the quality of service depends on the financial status of our client.
Our agents and workers are also flexible hence, we are time flexible and in case our client has a change of mind or heart, we also flexible in terms of the service that you will require and need.
We are the best group of contractors here at Palm Beach hence, we are the best shot that you have got.
We offer information to our clients on the best concrete deals and advice on how to achieve your desired goals. Due to that, we qualify to be the best contractors that are in for your deal.
For you to know what exactly we deal in, let me take you through our services and how best we provide them.
Palm Beach custom contractors offer the best deals in stained concrete .we recommend the use of stained concrete for the fact that it is always smart, cost-effective and long-lasting. when choosing stained concrete for your floor, driveway, kitchen countertops or even pool decks, there will be low maintenance cost and always durable hence, economic friendly.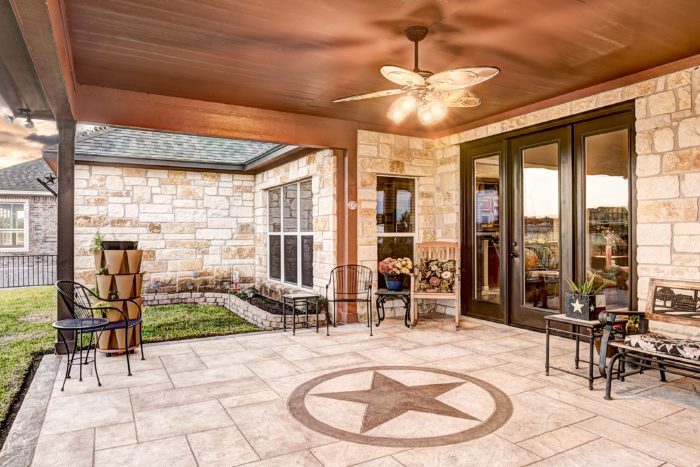 Why use stained concrete for your business or in your residence
It is always easy to maintain

It is done only once hence it is permanent

Stained concrete is always smart and beautiful especially for your driveway floors

Stained concrete is always strong and durable hence economic friendly

It is cost effective

Stained concrete does not always crack .less cracking, low maintenance and low expenses

Stained concrete is always the safest type of concrete for your concrete needs
How Palm Beach achieves concrete staining
Our contractors offer low cost for staining of the floor. We are professionals and can stain your polished concrete. The value of this is that it adds colour to your floor. Staining the polished concrete adds strength and makes the floor hard. Thus, the dust that emanates from concrete is eliminated making it suitable for a cleaner and healthy environment.
Palm Beach contractors, we do not use material that will force you to repaint in future.Therefore, our concrete staining is long lasting and always the best.
Our staining professionalism has been of very importance to contractors and other enterprises in creating summer kitchens, creating concrete sinks, driveways and many more others.
Palm beach contractors also extend services to individuals who wish to benefit and make a difference from our services be it kitchen counter services, garage surfacing and even pool deck resurfacing.

3″]
This is the second service that Palm Beach custom concrete contractors deal in. when you want a chemical resistant floor for your business, epoxy coatings are used. Epoxy is the coatings that are mostly used and recommended when a chemical-free coating is required or needed. Epoxy is divided into two sections. The first part is epoxy synthetic compound and second is a constituent of a hardener. The final results always determine the mixture or the package of epoxy that should be used.
Our company is licensed and the best in providing you with epoxy coatings. In case of any doubts, contact us, ask us questions and we will answer right away. We value our customers and we are here to help you with an epoxy concrete deal that you will need.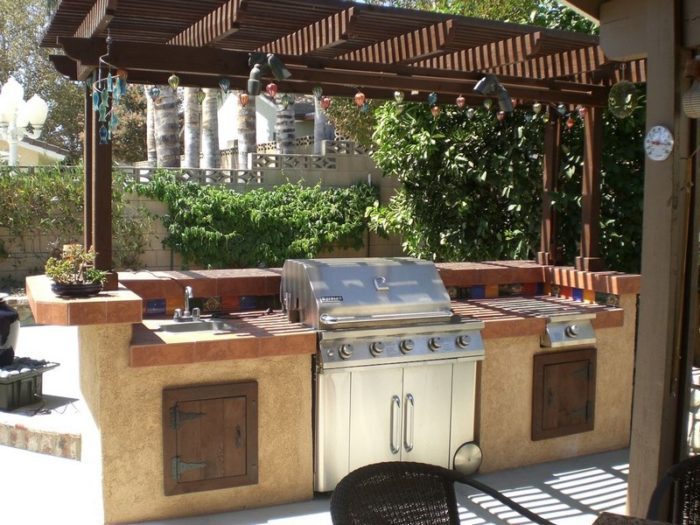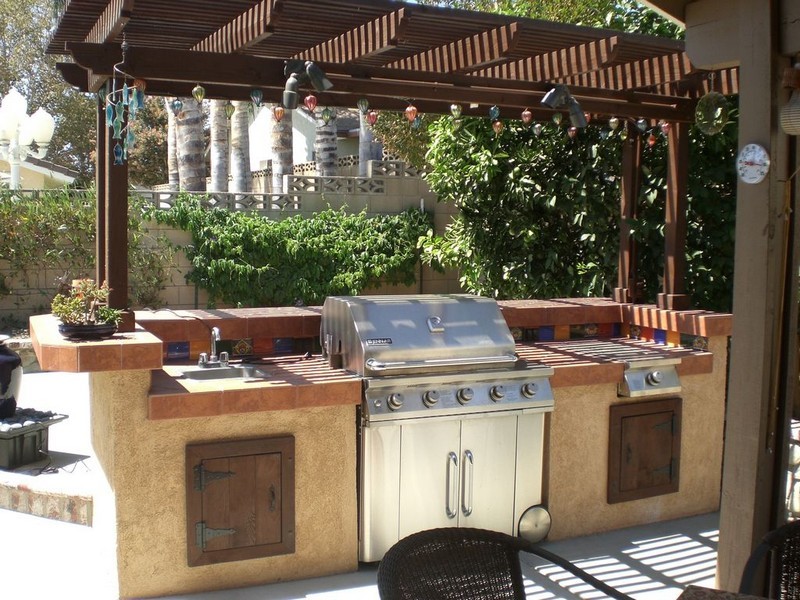 Polishing of your floor may protect the floor. Therefore, we suggest polishing tour floor for protection and durability. This means that the floor will be easy to maintain and economical .we can polish your floor to be of smooth texture, thick and achieve an attractive surface.
Importance of polishing concrete

Polished concrete floor design is long lasting

Cleaning of the surface becomes an easy task

It is also an easier task to maintain a polished floor

Polished floors are always hard hence, they can handle heaviness.

Select Palm Beach custom contractors, we are the best and we value you.

Stamped concrete is a type of concrete cover to the concrete that already exists. The procedure provides a similar look of the stone and slate or the floor type that was previously innovated. Stamped concrete always makes the floor even harder and stronger hence, long-lasting.
The hard and long-lasting character makes it suitable and best for companies and homes.it is used in driveways, pool decks and patios.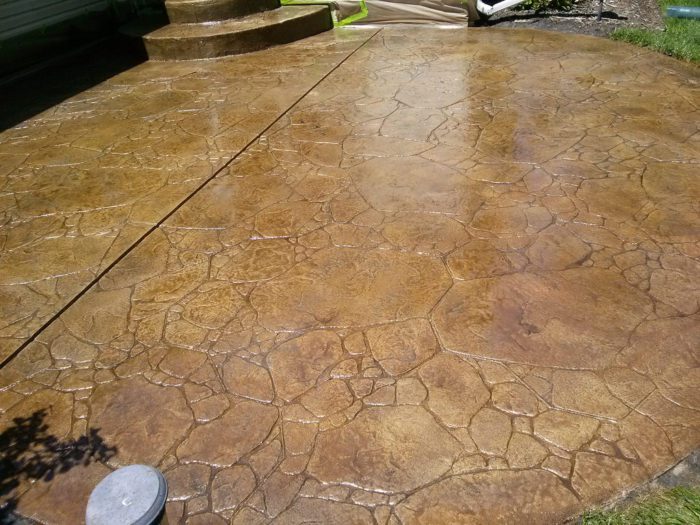 This is another service that Palm Beach custom contractors offer the overlays are mostly used to repair surfaces. The surfaces might include the driveways, patios, pool decks and even for concrete kitchen tables. The concrete overlays can also be used to add the beauty of doors spaces that had worn out .if your door concrete area is worn out or old, concrete overlays are the best answer to your cry. They will provide a new surface and cover the worn out part and appearance. Palm Beach contractors deals in overlays such as patio resurfacing, driveways and pool decks among others.
Importance of concrete overlays
Concrete overlays are long-lasting.

They provide a water-resistant surface.

It is always easy to maintain.

We have different types hence, one can choose from a given variety.

Makes the surface beautiful and smart

It can be coloured hence, one can always choose the desired colour

It feels good when touched

If at all you are tired of how your pool deck looks, Palm Beach custom contractors are here for you. Pool resurfacing will make your pool look newer without starting from scratch again. During the process of resurfacing, you can be able to add the desired colour .this will help the pool deck look more attractive and newer. You can choose to cover your old pool deck with a concrete overlay .it is very simple, you can just spray your surface with a concrete overlay with the colour of your choice. This way, a new desired look will be achieved immediately.to improve performance, you can choose to add polymer synthetic component to get better and good results from the spray. one need to resurface their pools to make it beautiful, make the pool look smart and get rid of the old funny look.
Palm beach contractor will make sure that your patio is beautiful and that you enjoy spending time in it .we would want to see you smile whenever you think and see your patio. Therefore, we are committed to making it attractive just for you. We have done many jobs on the same and we assure that you will attain your target results with us. All you need to do is contact us we will make a place and swim in your place to make sure the work is done as soon as possible.
If your patio is not large and it is cracked, we offer concrete overlay for resurfacing. The concrete overlay will be sprayed on your existing patio. We recommend you apply the overlay in a specified layer to attain the smoothness of your patio. This overlay can be applied with colour and can also be decorated to attain a desired texture and colour.
You can also go for stamping as a method of resurfacing your patio.in this method, one does not necessarily need to remove or do replacement of parts in your patio. Staining your patio might also be a relevant solution to your patio problem.in this case, one needs to remove possible stains from your patio first this is to avoid dirt, oil, grease and other stains that might be caused by being exposed in the air. Staining is always cost effective and the most effective way to change or resurface your patio.in this method of resurfacing, one can add colour and make sure that you have achieved the desired design. We advise you as our client to always make your patio look like marble for better results 
 Contact Palm Beach contractors because we are experienced in patio resurfacing and we will clearly tell you if your patio needs to be resurfaced. We will also give you advice and options on the same.
Palm Beach Custom Concrete Contractors remains on top of the list when it comes to concrete experts. We offer high quality prices at the most affordable prices. Our desire is to make sure that we exceed your expectations as our customer. Call us today and we will serve you in the most delightful manner.

Concrete
Concrete is a composite building material of aggregates that are bonded together with cement and hardens over time. People have been using concrete in exciting ways over centuries. You will find this construction material in almost all residential and commercial properties. In the past, concrete was known for having a dull look. However, concrete now has a brand-new look that makes it increasingly popular among domestic and commercial users. You can use it to create a unique and stylish look for your indoors and outdoors. The new look results from the introduction of advanced products and technologies. You can now grind and polish your concrete surfaces to create a high gloss and highly smooth surface that has a professional look. Therefore, you will not only use concrete for structural purposes, but it creates the desired aesthetic appeal in your commercial and residential properties.
One of the benefits of concrete is that it is a highly durable material. Concrete adds a lot of strength and durability to any form of building or infrastructure. When you polish concrete, you disinfect it, and hence it becomes harder and maximizes its durability. The resilience of concrete surfaces against blemishes, cracking, and scratching and its long shelf life are its major attractions.
The concrete material also has a great aesthetic appeal. Decorative concrete is elegant depending on the ingredients and processes that you use to create it. The market has various colors and patterns for concrete making it the most versatile flooring material. You can use a broad range of decorative engravings, dyes, stains, sand, and aggregates to create beautiful concrete finishing for your surfaces.
It is incredibly easy to maintain concrete surfaces. It is a single solid unit, and hence corrosive materials and dirt have nowhere to hide. However, constant cleaning can help you to get the best finish. Therefore, you will have high levels of hygiene in your home or office if you decide to use concrete surfaces. Here are some of the ways to use concrete building material.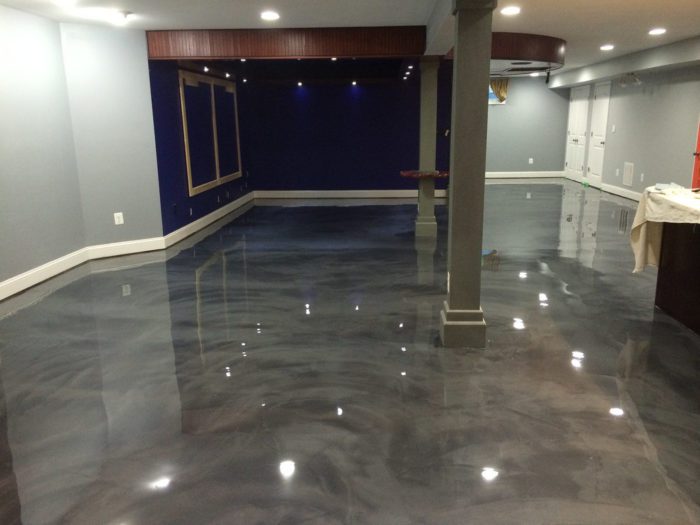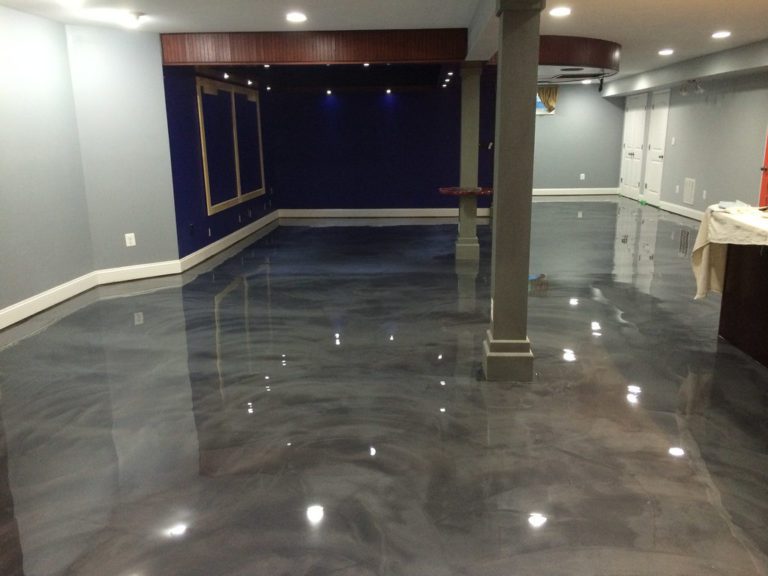 Concrete Underlayment
The floor is only 50% of the complete product. You can compromise your investment if you pay a lot of attention to great flooring without paying close attention to the underlayment or subfloor. Underlayment has been part of wooden floors for an extended period. In this case, we are not talking about regular subfloors butt the vapor and moisture barrier that lies between the wood floor and subfloor. Traditionally, this barrier was stapled down felt paper. The technique works for all installations apart from the glue-down. 
However, felt is a limited product. It is not impervious even though it is resistant to moisture. It also provides little to no sound-deadening, and this has significant benefits to your flooring installation. The process has brought up significant innovations in the creation of the underlayment.  The bottom line to the underlayment is two-fold. First, you need to think about how much you would like to spend on the flooring. You also need to think about the extra cash you can devote to enhance the value of your investment.
The underlayment minimizes noise transmission and makes a floating or laminate floor to sound like solid hardwood. Choose an impervious underlayment that resists the penetration of moisture from below if you want the best results. You can apply it on top of concrete slabs especially in rooms that are prone to moisture like basements. Mildew, mold, and moisture-induces warping are of great concern for both your investment and the health of your family. Choose a flexible underlayment material that conforms to subfloors and smoothes out any irregularities. Therefore, there will be a high level of sound deadening. The underlayment material should exceed the expectations of architectural and engineering standards thus reducing the transmission of noise. You can get an affordable construction material that will serve your concrete underlayment well.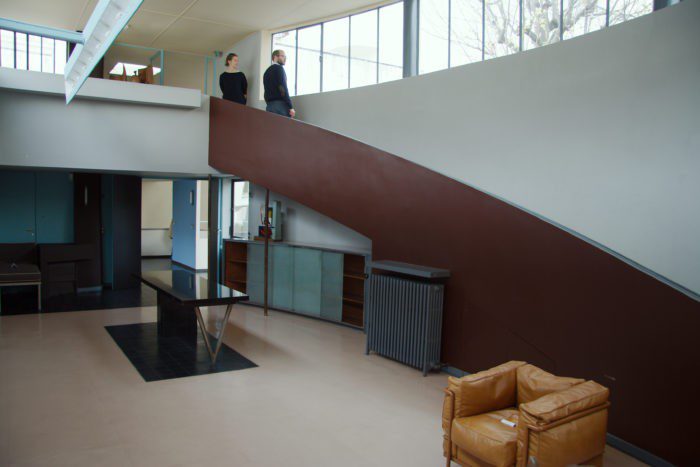 Concrete Overlayment
We cannot run away from the fact that even the best concrete construction surface will have its share of imperfections. You will observe these flaws on your concrete surfaces in the form of pop outs, discoloration, and cracks. No one would like to stay with such undesirable features in the home or office. The surfaces that had a beautiful look will appear to be old and outdated. Like other building materials, concrete will undergo wear and tear with continued use and over time. If you decide to repair your concrete surface and only fix the flaws, the repairs will be unattractive and noticeable. The other challenge is that the patches may form weak points that lead to further damages. Therefore, the results that you get by filling the cracks may not last you for long. You may find yourself doing more repairs after a short period, and this may cost you a lot in the long run. The best solution to improve your concrete surface is to strip off the top layer and replace it with a new one. We refer to this process as concrete overlayment. You can be sure that the entire concrete surface will have a similar appearance. You can use this opportunity to change the look of your concrete floors. However, you can only use the decorative concrete overlay is the underlying surface is still in a perfect condition. You will end up with a beautiful and durable concrete surface that all your family members and guests will appreciate.
Concrete Polishing
The number of business and homeowners who are using concrete polishing is on the rise. You can use it in renovating existing projects and creating new ones. Most concrete slabs will look dull, grey, and dim. However, concrete polishing will make this appear to be a thing of the past. Using polished concrete in flooring makes it be an exciting feature of any home. Concrete is cheap and practical flooring solution in comparison to hardwood, tile, linoleum, or carpet. Most foundation developments and new constructions are using concrete polishing because it is durable. A polished surface will have a smooth, shiny, and glossy look. This flooring has a luxurious look but is cheap to install, polish, and treat. It does not require extensive maintenance, refinishing, replacement, upkeep, and care. You will also not need disinfectant chemical treatments to take care of your polished concrete surface. You can customize it to various designs like gridlines, patterns, and color to resemble polished stone, tile or marble. Acid staining allows you to add more intricate colors and designs to your concrete floor. The main benefits of concrete staining include slip resistance, no coating or waxing required, DIY potential, store-bought materials, easy to clean and dirt resistant. It is an excellent way of getting beautiful concrete surfaces in your home or office.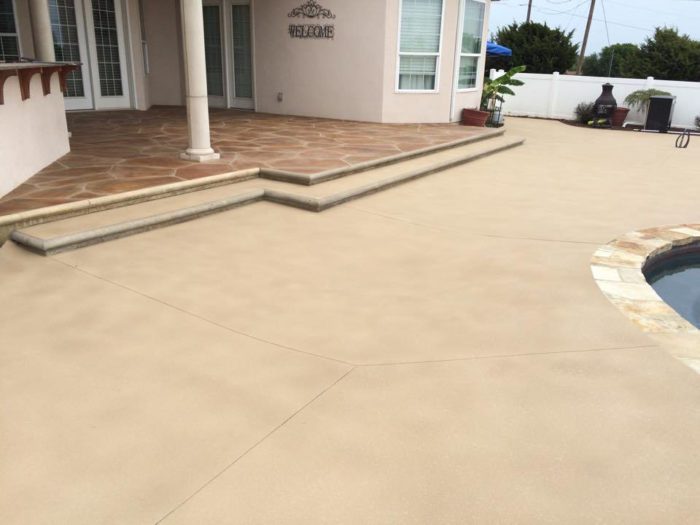 Concrete Grinding
The term concrete grinding refers to the process in which remodeling contractors smoothen down rough concrete surfaces to display a shiny and smooth surface. No one wants his commercial surfaces to have a rough and ugly look. These professionals use the grinding machine to make sure that your floor has a smooth look. It is good to choose professionals who use modern tools to accomplish this task. There are different ways of doing concrete grinding, and the remodeling contractor will help you to determine the best depending on the current condition of your surface. The most common technique involves the use of hand-held grinders. However, we also have more advanced methods such as the diamond grinding cup wheels. The advantage of using more advanced technique is that you will get efficient results. You will have a shiny and smooth surface within the least time possible. The cost of concrete grinding depends on the technique used and the company that you choose. It also depends on the current condition of your concrete floor. Companies that use modern techniques tend to charge less because of the efficiency that these tools bring to the brand.
Concrete Countertops
The main reason why people go for concrete countertops is versatility. Unlike natural stone, you can fully customize concrete counters and correct any blemishes or flaws that may be on them. You can make bathroom vanities, kitchen countertops, and other types of counters in any texture, color, or shape that you desire. Therefore, concrete countertops bring the desired aesthetic appeal to your home and are the best options for rooms that have unique layouts and dimensions. You can inlay elements like metal, stone, wood, or glass in the concrete to give the counter the final appearance that you desire. Some of the possible design features include removable cutting boards, integral sinks, and custom drain boards. You can also make impressions in the concrete as it hardens so that the final product has outlines and designs of items like wood, shells, and leaves. Concrete countertops can assume any color from the exclusively custom to the completely ordinary.
The new mixing and sealing techniques of concrete are incredibly strong, durable, and stain-resistant. With the right maintenance and care like avoiding the use of harsh chemicals, not placing hot pans or pots on the surface, and cleaning up spills, concrete countertops will continue to have a great feel. Unlike granite, concrete countertops will not chip or crack easily. The design and mixing processes of concrete will eliminate the risk of cracking in the countertops. However, you will not achieve this benefit unless you choose a contractor who knows his work well.
In case something wrong takes place, concrete countertops have a synthetic nature, and hence you can repair them more easily them marble and granite. You can fix any damage that happens on your concrete countertops. The remodeling process can restore its original look or even make it better. Therefore, you can give your damaged countertops more character without having to replace them.
One of the modern techniques to use in concrete countertops is the decorative fiber reinforced concrete or D-FRC. It is a unique mix that produces countertops that are thinner than traditional ones. Therefore, the finished piece is lightweight. You may incorporate the drop-down edge if you would give your counter a full look. With no added weight, there will be no need to reinforce your cabinetry.
You can use concrete countertops in both residential and commercial places. You will find them on bathroom vanities, kitchen counters, restaurants, bars, etc. the durability of concrete makes it ideal for the high-use area. It can also introduce a creative element to your personal or professional room.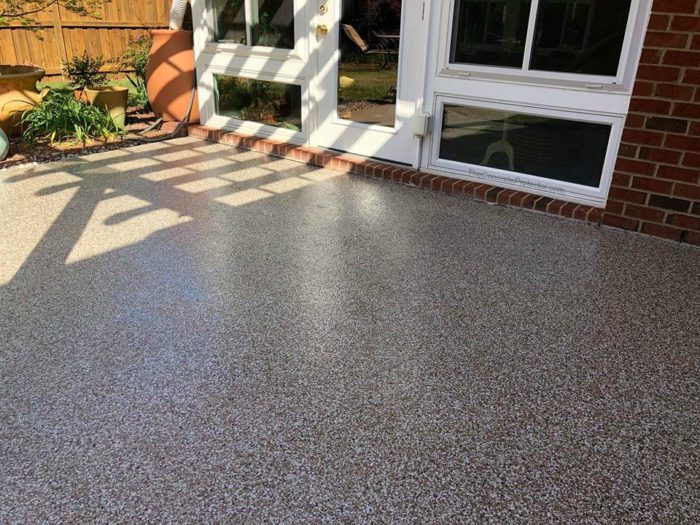 Custom Concrete
The primary advantage of the concrete material is that you can shape it into anything that you like. The high level of flexibility is what makes concrete the best construction materials for making floors and countertops. You will find people taking advantage of this feature and making custom concrete furniture from the concrete material. You will rarely come across a construction material that has this high level of versatility. The limitation of how to use concrete material lies with your imagination. The most important thing is to design a mold and then pour your concrete in it. As long as you use the right proportion of sand, cement, and ballast and then cure your surface well, it will be tough to break. You can also include various decorative elements in your concrete as it continues to dry to give it a unique design. Therefore, custom concrete produces highly durable and attractive results. You need to get a highly skilled concrete expert to work on your custom products. Such a high level of expertise will help you to get concrete surfaces that will stand out in the market.
Polished Concrete
Concrete remains to be among the most popular construction materials in the market. Most residential properties and commercial establishments use concrete because of its benefits. Accessing concrete in comparison to the other natural materials is easy. You can mold concrete in a broad range of shapes, and it has a high degree of durability. Besides, concrete does not deteriorate fast and needs minimal maintenance. It is a safe fire material that can also withstand water, wind, and temperature.
Like the other construction materials, concrete also has its setbacks. The first one is that plain concrete has a very dull appearance. The beauty of it is that you can overcome this challenge in several ways. One of the best solutions is opting for polished concrete or decorative concrete. It is one of the best ways of adding life to this plain material.
Polished concrete makes use of different chemicals on current concrete to transform its colour and texture in an eco-friendly, safe, and non-destructive manner and create a smooth finish. Polished concrete is a versatile solution that has several applications. You can use it in horizontal situations like the ones in indoors, pathway patio, and garage. You can also use polished concrete on vertical applications like walls. In most commercial properties, you will find polished concrete on entrances, hospitals, retail stores, schools, showrooms, and streetscapes among others.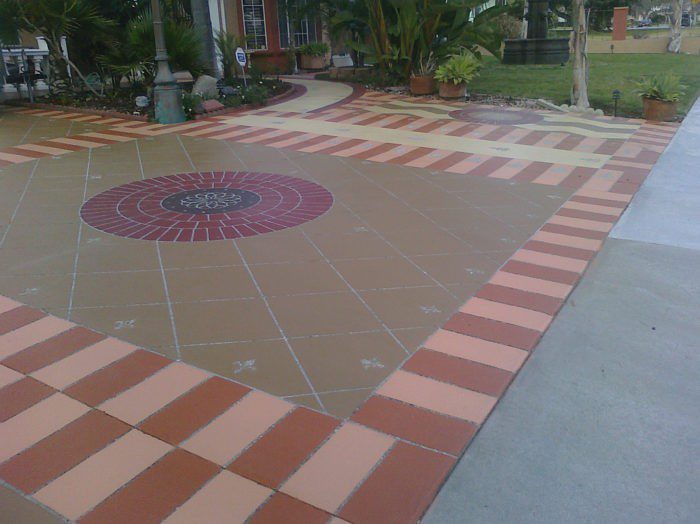 Concrete Resurfacing
Concrete resurfacing allows property owners to get a new and flawless surface at a cheaper cost than having to set up a new floor. You can use this technique to remove the old dull-looking concrete surfaces and replace them with modern shiny ones. It is one of the most economical ways to give your concrete surfaces the desired facelift. Concrete resurfacing allows you to boost the value of your home without spending a lot of money. You can apply this technique to both indoor and outdoor surfaces. It will give your concrete surface the new look that you desire. You can achieve this lovely look through several decorative concrete techniques such as polished concrete, concrete stamping, and corrosive recoloring. Building contractors use various methods to enhance the appearance of your concrete surface. The choice depends on the type of floor that you would like to get in your home. You should not wait for your floor to be old before you think about concrete resurfacing. You can still use this technique to change the overall theme of your home. You have to make sure that you are either living or working in an environment that is appealing.
Custom Concrete Services
The market has a long list of contractors who offer custom concrete services. The reason is that the demand for custom concrete is high. People are looking for ways of getting concrete designs that are unique to their homes or businesses. It is the best way to make sure that your property stands out from the crowd. Developing custom concrete is more of an art. Therefore, you need to choose a highly qualified team to work on your project. Go for someone who has a lot of experience in working on custom concrete. Look at some of the past work and make sure that you are satisfied with what you see. The secret is getting a contractor who will give you the best custom concrete services at affordable rates. The only way to be sure of getting such a professional is by doing your homework well. Carry out a lot of research, and you will not fall in the wrong hands.
Concrete is among the most popular flooring materials that both home and business owners use. One of the reasons for this is that concrete is cheaper than most of the flooring materials that are in the market. Most people would avoid concrete flooring because of the dull look that comes with it. However, construction contractors have invented several techniques that give your concrete flooring a beautiful look. Some of them include concrete underlayment, concrete overlayment, concrete polishing, concrete grinding, custom concrete, polished concrete, concrete resurfacing, and custom concrete services. You can choose any of these techniques depending on your flooring goals. Some of them will help you to counter the limitation of concrete as a porous material. Therefore, concrete remains to be one of the best flooring materials that you can find in the construction industry.